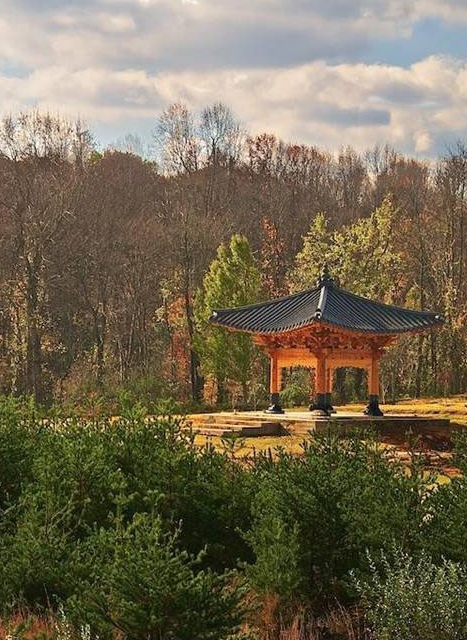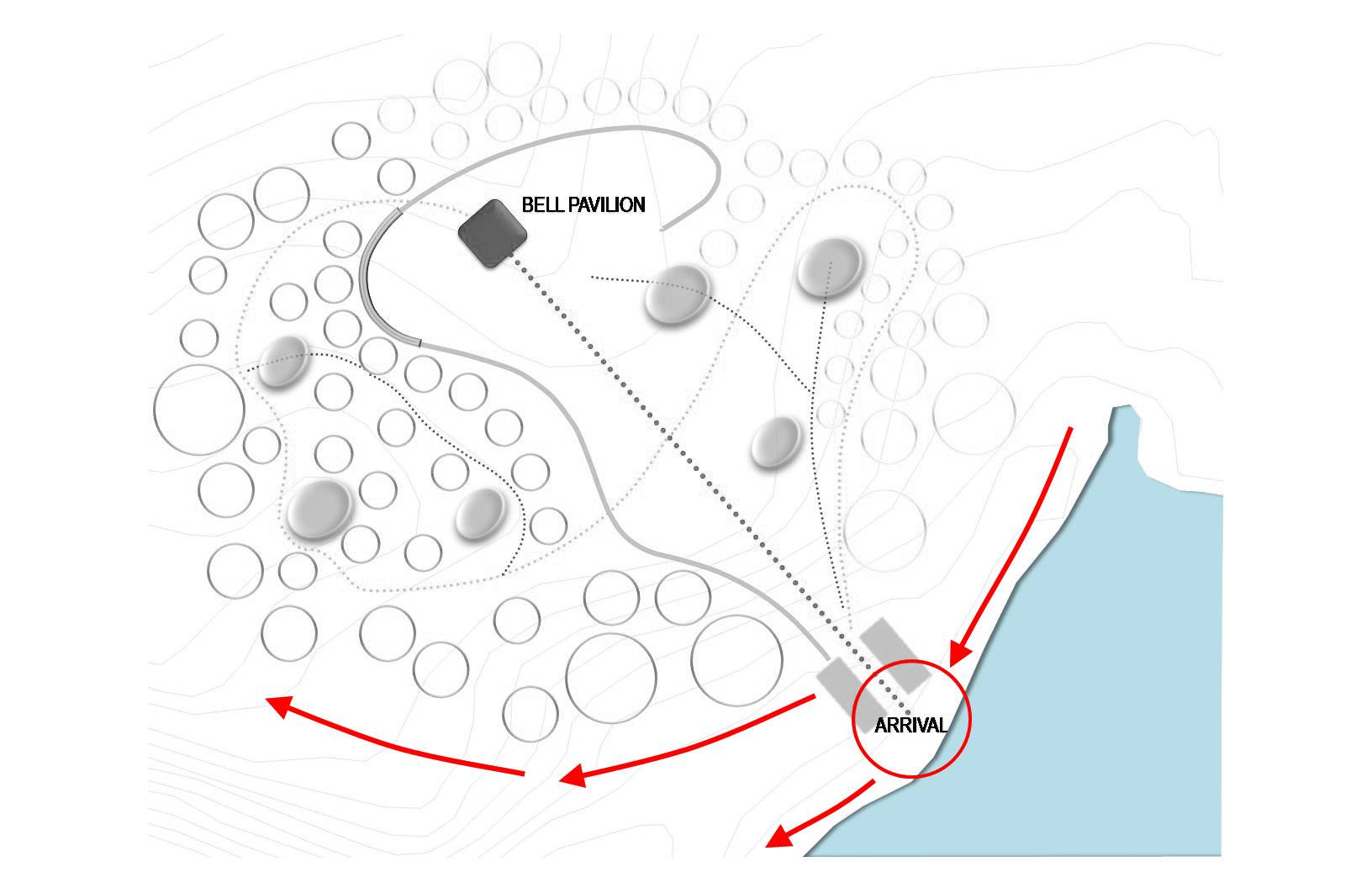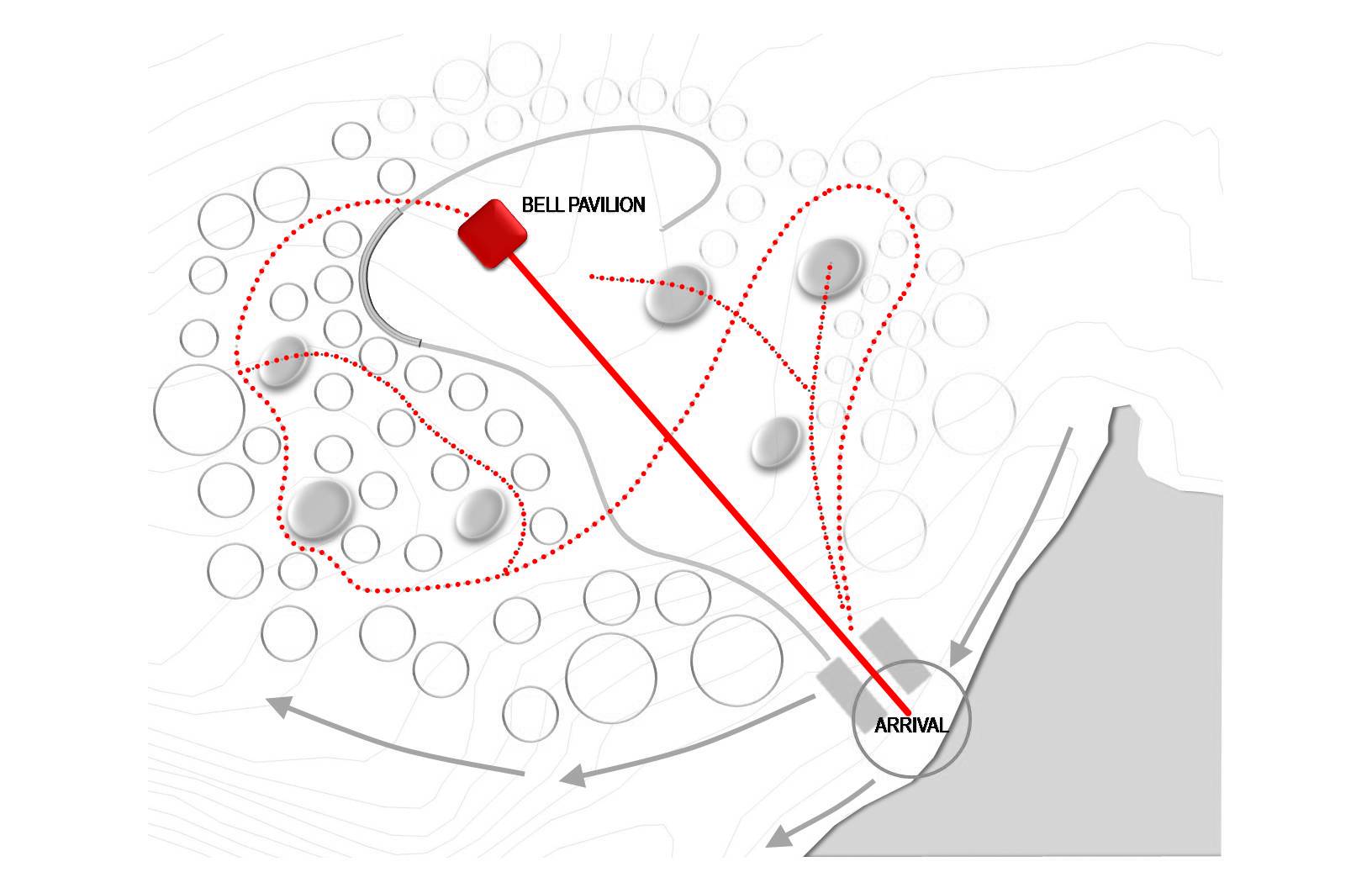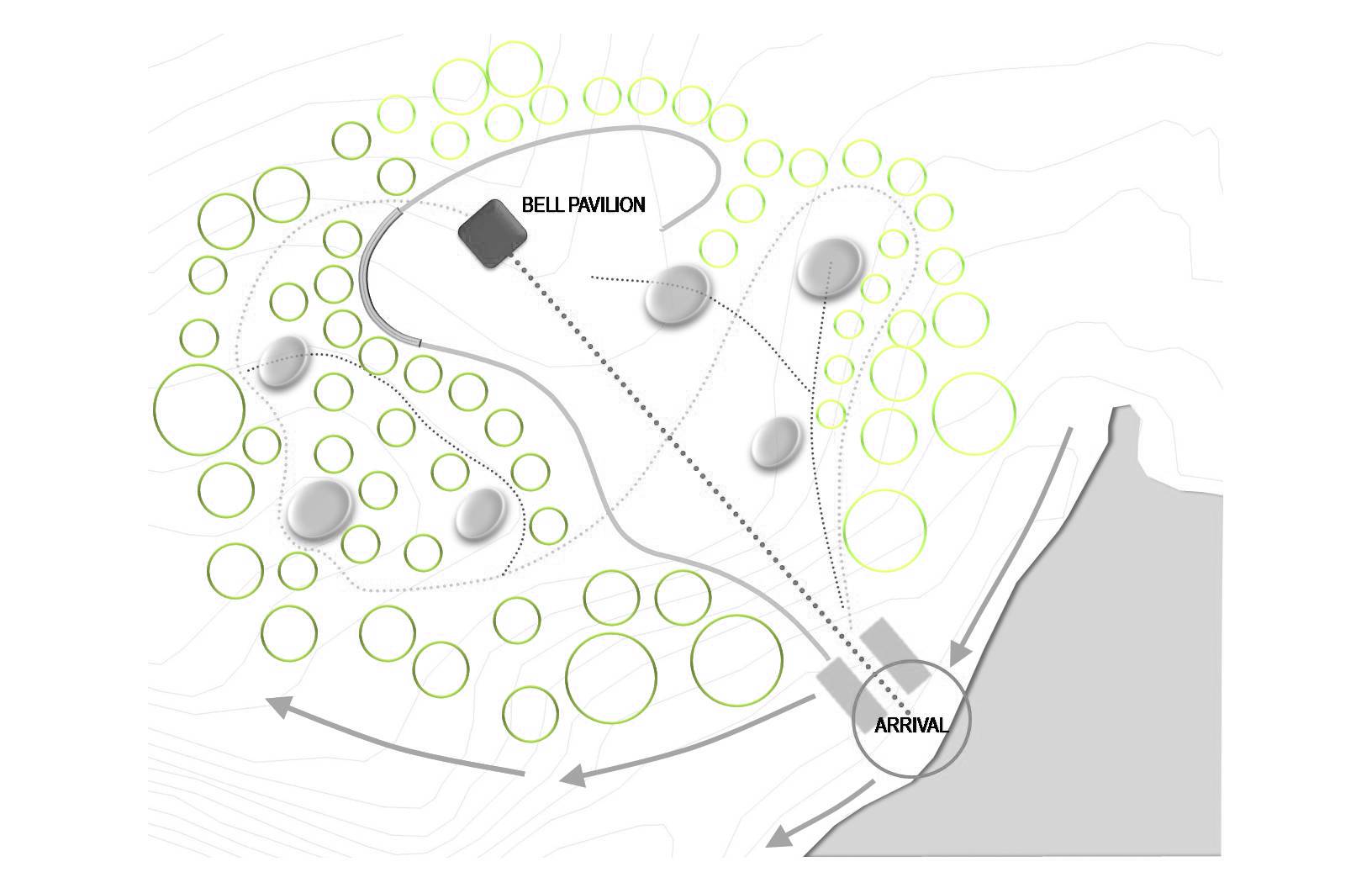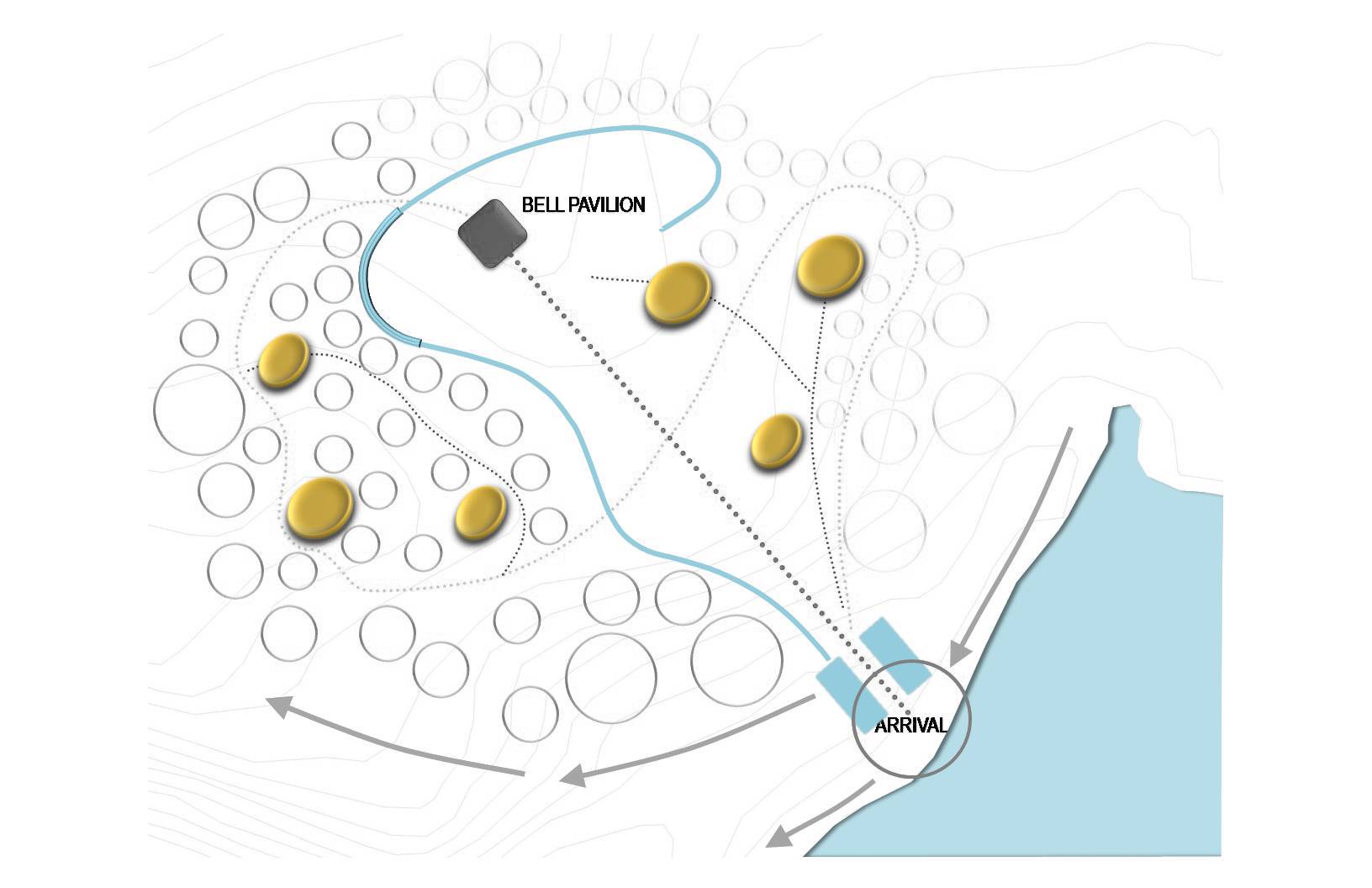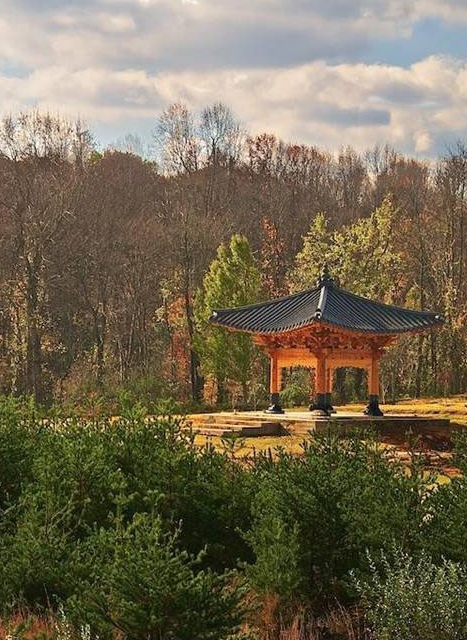 The Korean Bell Garden
Meadowlark Botanical Garden
We were approached by prominent artist David Chung, who had been selected by the Korean American Cultural Committee, to help with the design and construction of a garden and bell pavilion for the Korean community of the Washington metropolitan region.
The five-acre site is located within the Meadowlark Botanical Garden and had to fit within the pre-existing master plan oriented around a lake. The design links and clarifies an existing path system but goes further by giving explicit emphasis to the importance of the water by making the entry to the garden a viewing platform and a gathering place at the edge of the lake.
Proposed Park Master Plan
Site Plan: Proposed Bell Pavilion
Section: Bell Pavilion Site
Section: Bell Pavilion Site