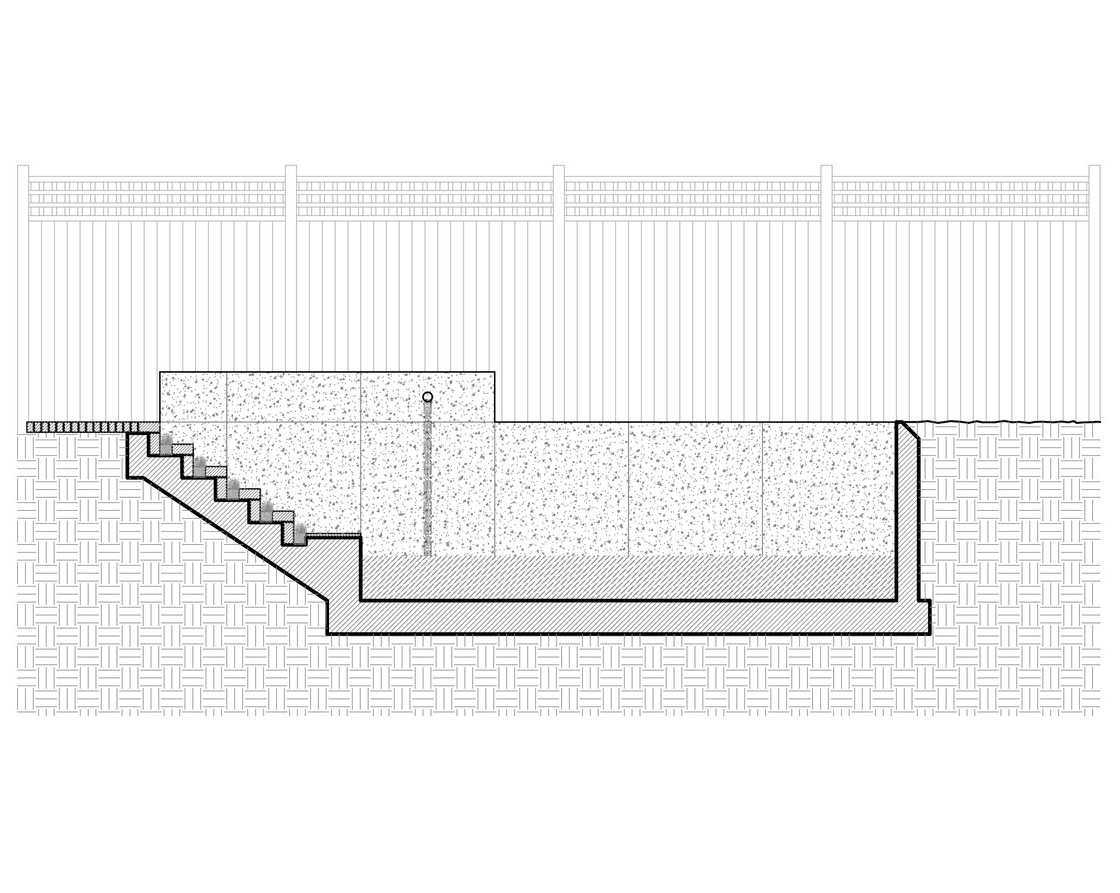 A Small Garden
Making the Garden Part of the House
The re-design of the garden began as an answer to a vexing problem of circulation. The client revealed in conversation that he could not enjoy his garden parties because he was running up and down the exterior stair between the BBQ in the garden and the kitchen.
The solution was to create an intermediate viewing platform outside the kitchen for the new location of the BBQ where the client could overlook his guests and participate in the conversation.
Untreated iron railings have been allowed to rust and stain the concrete.
A koi pool was incorporated into the sunken garden where the force of the surrounding earth is held back by heavy white concrete walls whose surfaces were lightly bush-hammered to render a pleasingly patterned texture.
The constant sound of the falling water masks the noises of the nearby street such that even the neighbors were pleasantly surprised by the zone of white noise.
Plan: Existing Garden and Patio
Plan: New Garden and Patio
Section: New Garden and Patio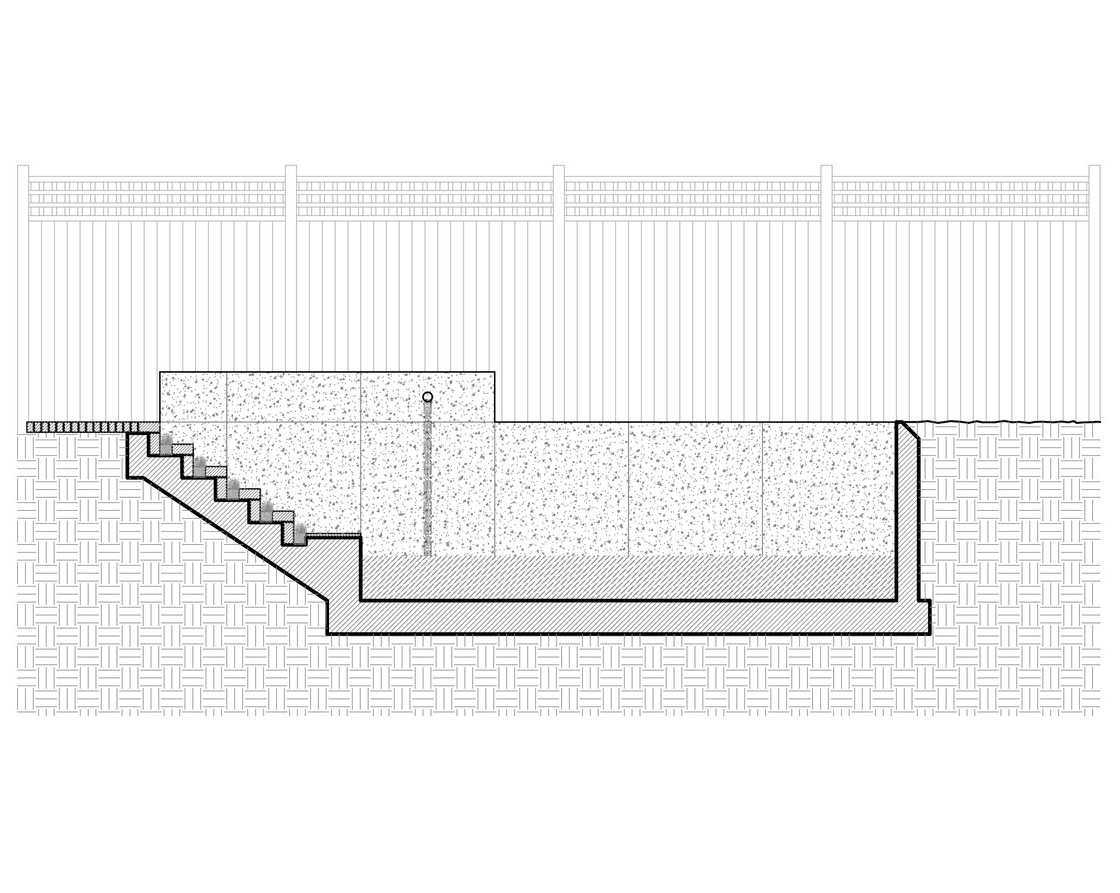 Section: New Garden and Patio
Section: New Garden and Patio
Section: New Garden and Patio
Section: New Garden and Patio